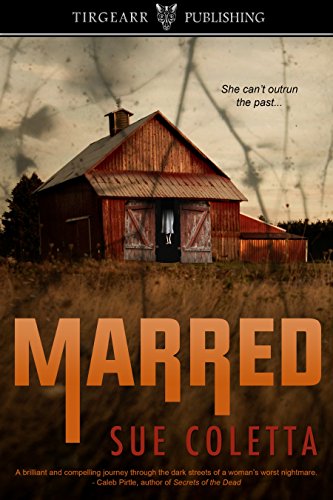 As an author of horror thrillers, I'm no stranger to scenes of violence and mayhem. But—and I'm being honest here—the thought of writing a novel about a serial killer leaves me a little squeamish. I would imagine you would have to approach the subject with the same cold-bloodedness as your killer, unblinkingly laying out the carnage that both repulses and fascinates the reader. That kind of writing calls for a stiff drink, in my view.
But this is precisely what Sue Coletta has given us in Sage, a tortured survivor struggling with horrific memories while trying to be the loving wife to Niko, a homicide detective who has his own demons—not to mention a surly sidekick. And all of this set in a remote, beautiful town that, in any other universe, would seem tranquil.
What I like best about this author is, she knows she has a job to do and doesn't shy away from everything that's required to terrify the reader, at the same time creating a puzzle that requires some serious brain power. The writing is sharp, funny, and at times tender. Marred is a chilling read that will leave you wanting more, once you've caught your breath.
You can find this review at Goodreads.
Book Description
When a serial killer breaks into the home of bestselling author, Sage Quintano, she barely escapes with her life. Her husband, Niko, a homicide detective, insists they move to rural New Hampshire, where he accepts a position as Grafton County Sheriff. Sage buries secrets from that night—secrets she swears to take to her deathbed.
Three years of anguish and painful memories pass, and a grisly murder case lands on Niko's desk. A strange caller begins tormenting Sage—she can't outrun the past.
When Sage's twin sister suddenly goes missing, Sage searches Niko's case files and discovers similarities to the Boston killer. A sadistic psychopath is preying on innocent women, marring their bodies in unspeakable ways. And now, he has her sister.
Cryptic clues. Hidden messages. Is the killer hinting at his identity? Or is he trying to lure Sage into a deadly trap to end his reign of terror with a matching set of corpses?
Where to Buy
Amazon US
Amazon UK
Amazon CA
Amazon AU
Amazon IN
More Reviews
Did you enjoy this review? Check out my other reviews here.