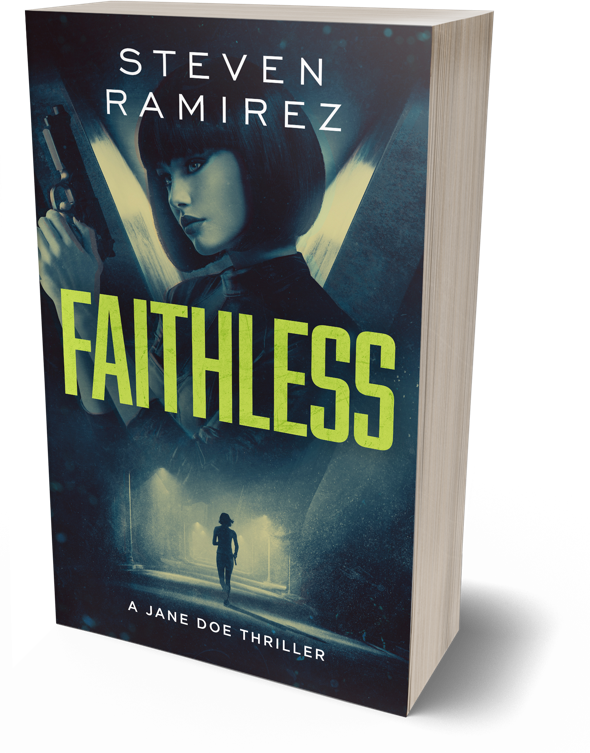 Faithless (Jane Doe Cycle Book 1)
YOUR NEXT THRILLER IS WAITING
They trained me to kill, and I'm good at it.
Now someone wants me dead.
It all began in a strange, dark place. When I woke up, I was alone. Immersed in a tank with wires and tubes. The other test subjects are goners—drowned in black water.
My only memory is dying from my wounds during a night raid in Afghanistan. Something brought me back. When I opened my eyes, I was uninjured. Crazy, right?
Men in gray suits are after me. If they shoot me, I heal. How is that possible? I need to find out who these men are and why they want to end me.
Oh yeah, almost forgot. There's this fever—I get it bad. And without the experimental drug I was on, I'll flame out.
My name is Jane. And I will stop them.
What Reviewers Are Saying
"The mystery of Jane's death and her subsequent revival is at the dark heart of an unfolding biological experiment that will leave readers reeling, and the final reveal is a shocker.†—The Prairies Book Review
"Raul and Jane's mutual respect and a desire to protect each other are the book's emotional backbone. Its action scenes are punctuated by the complications of their soft, sad love.†—Forward Clarion Reviews
Â