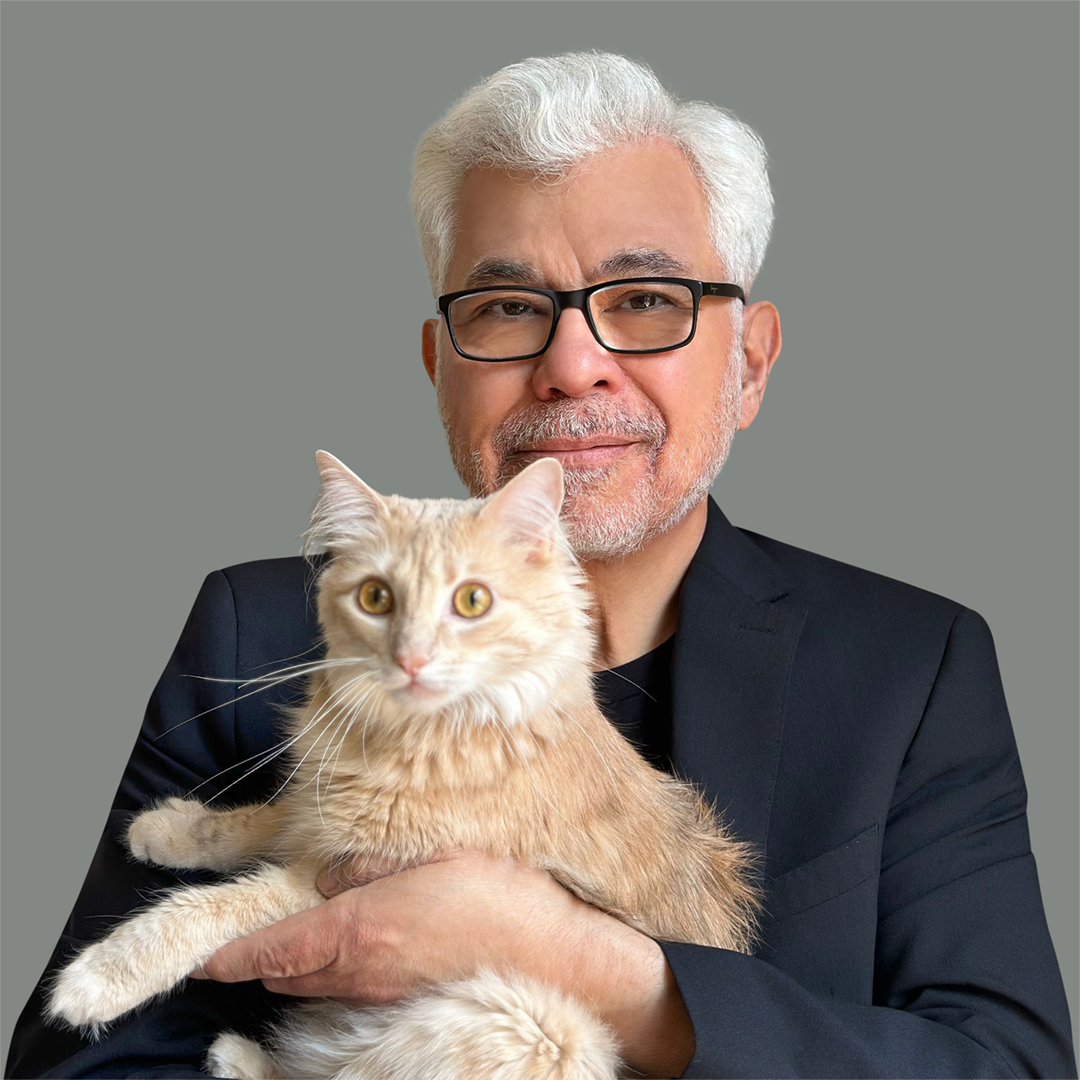 Thank you for visiting this site. This is a place for dreamcatchers—people who believe they can put ideas down on paper or up on the screen and get others to pay attention. It's for children in adult bodies who never stopped pretending.
And it's for those who want to explore the creative process—who don't know yet if they want to follow the path to some unknown part of themselves that has always wanted a voice.
It's about Life and Love and Writing—all mixed together into something you might like.
About Steven Ramirez
Greetings from Los Angeles. I'm the award-winning author of the supernatural suspense series Sarah Greene Mysteries. A former screenwriter, I also wrote the acclaimed Hellborn Series and Faithless, Book 1 in the Hard To Kill series. I enjoy Mike and Ikes with my Iced Caffé Americano, don't sleep on planes, and wish Europe were closer.
I wrote seriously as a sophomore in high school, concentrating on that time-honored vehicle of teen outrage and simmering hormones—poetry. Each week, I created these verses and "borrowed" the school's copier equipment, which allowed me to distribute my work to the unsuspecting world. I still owe the high school twenty-eight bucks for supplies, so please don't tell anyone.
In college, I dabbled in short stories and filmmaking—all to avoid working on my actual major. After a trip to the UK and Spain, where I learned that Californians really do have an accent, I returned to the States and graduated with a BA in Music, which helped me land a job answering phones.
Eventually, I wrote screenplays, mostly because everyone else in LA is writing a screenplay. It's the law—look it up. If you are not at least "working" on a screenplay, they banish you to South Orange County, where you can take up surfing. Though I had an agent, I didn't sell anything. Agents are like lawyers. Unless there are crisp, new thousand-dollar bills nailed to your forehead, they tend to not return your calls.
Then came a fateful meeting with the Davids—David Latt and David Rimawi of The Asylum, the prolific studio responsible for the Sharknado franchise and the Z Nation series. These fine gentlemen read my work and decided to take a chance. The result was the horror thriller film Killers. It was funny, bloody, and action-packed, and featured a young Paul Logan, who has gone on to enjoy a nice movie career while I became old, embittered, and… Wait, that's someone else's life.
Anyway, now I write books. And I hope you enjoy them. Peace and love.
Five Fun Facts
Once at a famous jazz club in London, I pretended I was a musician and "played" onstage with Jimmy McGriff. I'm still surprised they didn't call the cops.
One time in Beverly Hills, I chased after the accomplished actor Andy Garcia, trying to get him to read my screenplay. This is what happens when you don't have an agent.
Another time in Pasadena, I ran into the renowned physicist Stephen Hawking, who was presumably on his way back to Cal Tech. I wish I'd been better prepared.
If you're careful and don't blink, you can spot me playing a nurse in Killers 2: The Beast.
I wrote and directed a short comedy starring Rose Hobart, an inspiring woman who began her film career at Fox in 1930. God rest her soul.