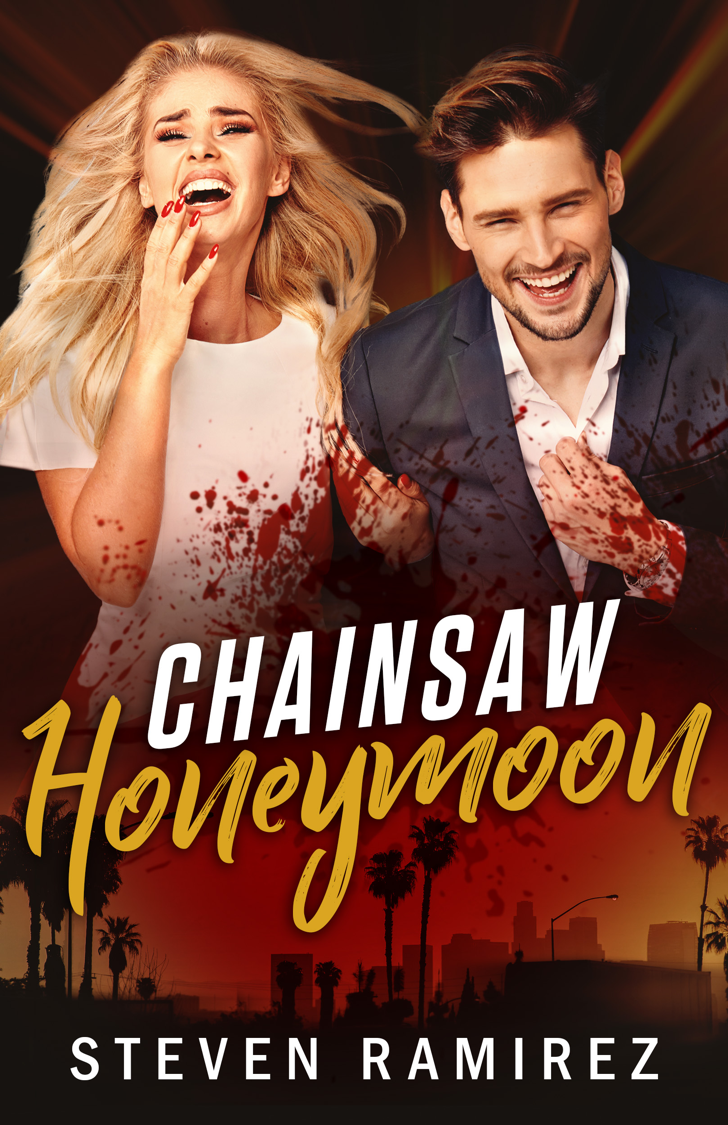 3.99
Publisher:

Glass Highway

Editor:

Shannon A. Thompson

Available in:

Kindle, Paperback, and Audiobook

ISBN:

978-0-9990791-4-0

Published:

March 1, 2018
Amazon
Barnes & Noble
Audible
Can Ruby save her parents' marriage? Maybe, with a little help.
A year ago, Alan and Stacey Navarro separated, leaving their daughter, Ruby, to live with her mom and an over-caffeinated Shih Tzu. People split up all the time, and most kids might learn to deal. Not Ruby.
A bright, funny fourteen-year-old who loves shoes and horror movies, Ruby is on an insane mission to get her parents back together. But she can't do it alone.
She needs her two best friends, a dog named Ed Wood, an arrogant filmmaker, a bizarre collection of actors–and a chainsaw-wielding movie killer. Yeah, it'll be fine.
Fans of Modern Family will do spit takes over this side-splitting joy ride of movies, food, and family relationships.
What Reviewers Are Saying
"In the form of Ruby, Ramirez imparts to readers all the confusion brought about by puberty; the emotional neediness camouflaged by sarcasm; the obsession and continuing frustration with boys; and the bonds female teenagers forge with one another." —IndieReader
"Whether your favorite form is surreal, tongue-in-cheek, word play or hysterical, you'll find ample portions of each to keep you laughing. The pace is fast, told from several points of view, and full of surprises that make for an unforgettable read." —Readers' Favorite
"The writing throughout the novel is sharp and smart, depicting the City of Angels like a key character, setting the stage for the plot to unravel, while also capturing some of the strangest sides of the film industry. Ruby is a precocious and fascinating narrator, and the supporting cast of friends, actors, and unexpected allies drive this novel forward." —Self-Publishing Review