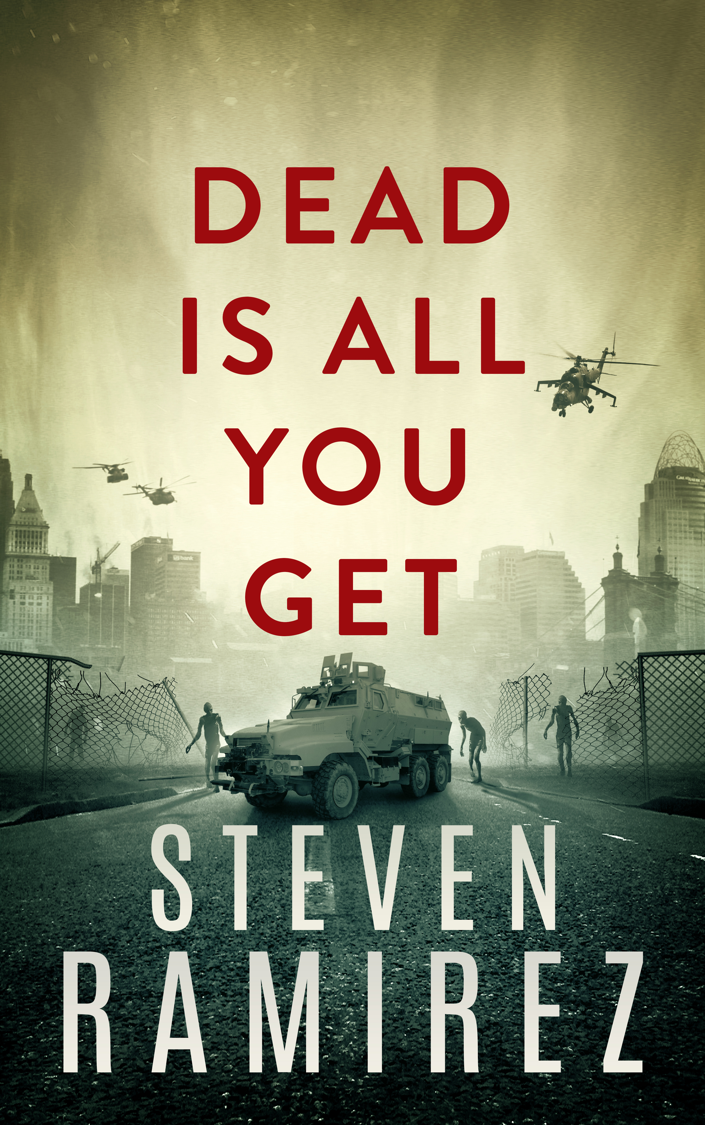 5.99
Publisher:

Glass Highway

Editor:

Shannon A. Thompson

Edition:

2

Available in:

Kindle and Paperback

ISBN:

978-0-9898718-5-3

Published:

September 15, 2014
Amazon
Barnes & Noble
Dave uncovers the conspiracy behind the plague. The lesson? Trust no one.
After months of fighting the endless hordes ravaging Tres Marias, Dave Pulaski and his wife, Holly, catch a break. Black Dragon Security suddenly shows up in full force to rescue them.
The paramilitary organization sets up a safe zone. They provide food and shelter for the bone-weary residents, as well as protection from zombies. But the nightmare is far from over. The virus is mutating, and the infected are getting smarter–and faster. Then, when a savvy reporter starts asking too many questions, she's murdered.
Dave finally uncovers the truth behind the epidemic–a secret medical experiment. But the revelation will cost him, and the price just might be too much to bear.
Since the beginning, Dave has fought to protect the ones he loves. What if it's not enough?
What Reviewers Are Saying
"Steven Ramirez has driven a stake into the brain of this genre and created something new that is definitely worth the effort, and demands a read from fans of zombie fiction." —Self-Publishing Review
"Dead Is All You Get is cunningly plotted, and the author uses suspense to deepen the quality of horror as he creates scenes that make the reader feel like something could go wrong at any moment." —Readers' Favorite
"With Dead Is All You Get, it's clear that Ramirez knows his readers will already be familiar with the world he's created, so he's able to really put the pedal to the metal, increasing the scope, tension, and drama of this story, and making for a read that is unputdownable." —The Bookbag
What Amazon Readers Are Saying
★★★★★ "It's hard to find dark zombie drama that keeps me interested and wanting to read more. Only a few authors write stories that will keep me interested enough to read past the pain. Bobby Adair and David Achord are two of my favorites. Steven Ramirez now joins that group."
★★★★★ "Great book! This is by far one of the best, twisted and freaky zombie-not zombie series I have read, and I've read quite a few. Such an amazing story line with fully developed characters who are very relatable."
★★★★★ "Virtually flawless, and the fact that I'm no fan of zombie books but couldn't put it down, was a clear indicator that this is a special book and series."