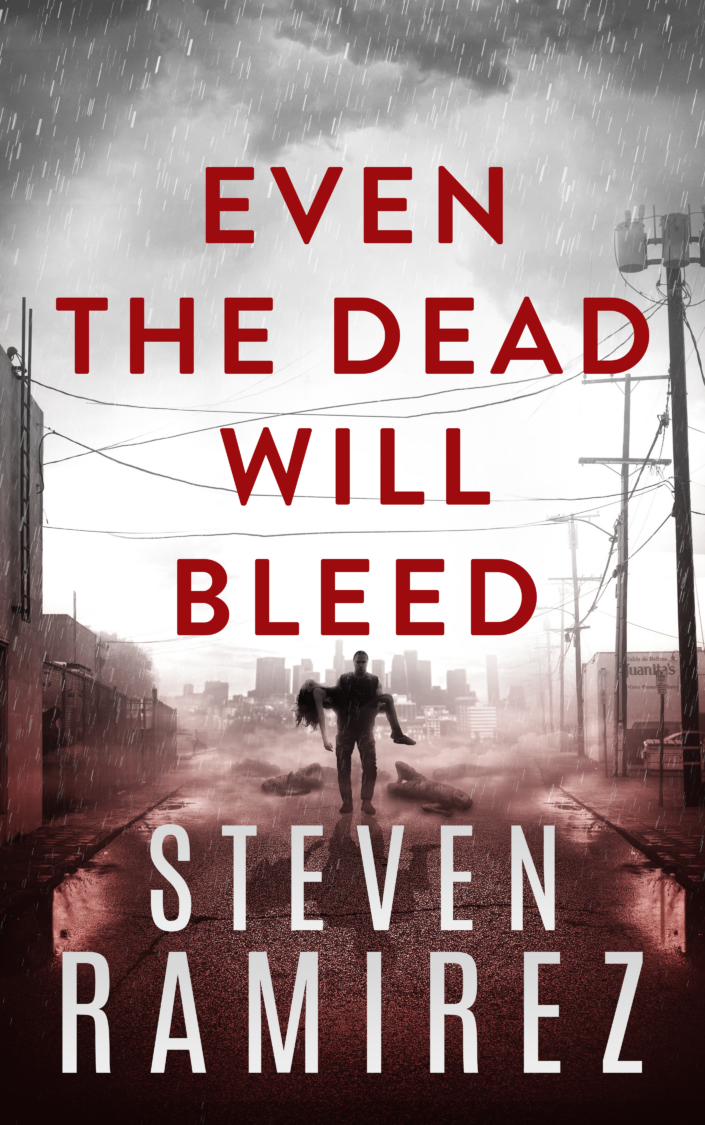 5.99
Publisher:

Glass Highway

Editor:

Shannon A. Thompson

Edition:

2

Available in:

Kindle and Paperback

ISBN:

978-0-9898718-8-4

Published:

October 10, 2015
Amazon
Barnes & Noble
Dave takes on a final mission–kill Walt Freeman and save the Russian girl.
Looking for revenge, Dave Pulaski heads to Los Angeles. He's hell-bent on killing the man responsible for the zombie experiment that turned Tres Marias into a charnel house.
But the mission goes sideways when a Russian girl named Sasha escapes a secret medical facility run by Walt. Despite his thirst for vengeance, Dave decides to help her.
Now a ruthless, ex-military sociopath working for Walt is after them. Meanwhile, scientifically engineered mutants who flay their victims alive are running rampant across the city. Chances are good that Dave will die before he can complete his mission.
For Dave, revenge is a powerful narcotic. How deep into the darkness is he willing to go?
What Reviewers Are Saying
"The brutally terse and matter-of-fact style of narration creates a constant mood within the story that is hard not to admire, and matches up with other masters of the thriller genre." —Self-Publishing Review
"I've read my fair share of zombie style books, and this one certainly stands up there with the best. It's not your run-of-the-mill, mass-produced, zombie book; rather, it is intricately designed, well executed, imaginative, and plausible." —Readers' Favorite
"Dave Pulaski is what makes this series so brilliant—a character Ramirez has drawn with great skill, who manages to be a sympathetic antihero, a troubled everyman, and an action lead all at once." —The Bookbag
What Amazon Readers Are Saying
★★★★★ "What a great book! Book 1 starts with zombies. Undead. Book 2 gives you undead and something more than undead. Book 3? Cutters! If this stuff were real not many of us would survive, no matter how much you think you can survive a zombie apocalypse! Seriously! Freaky stuff."
★★★★★ "I absolutely loved this trilogy. The characters were very engaging. The plot was flawless and well imagined. I laughed, was shocked, was scared, and I even cried. This book finished out the series perfectly, though I am longing to hear more from Dave Pulaski."
★★★★★ "This book pulled me in gently and had me fall in love with the main character Dave with all of his seemingly unforgivable failings. Then the tension built and I was completely hooked."