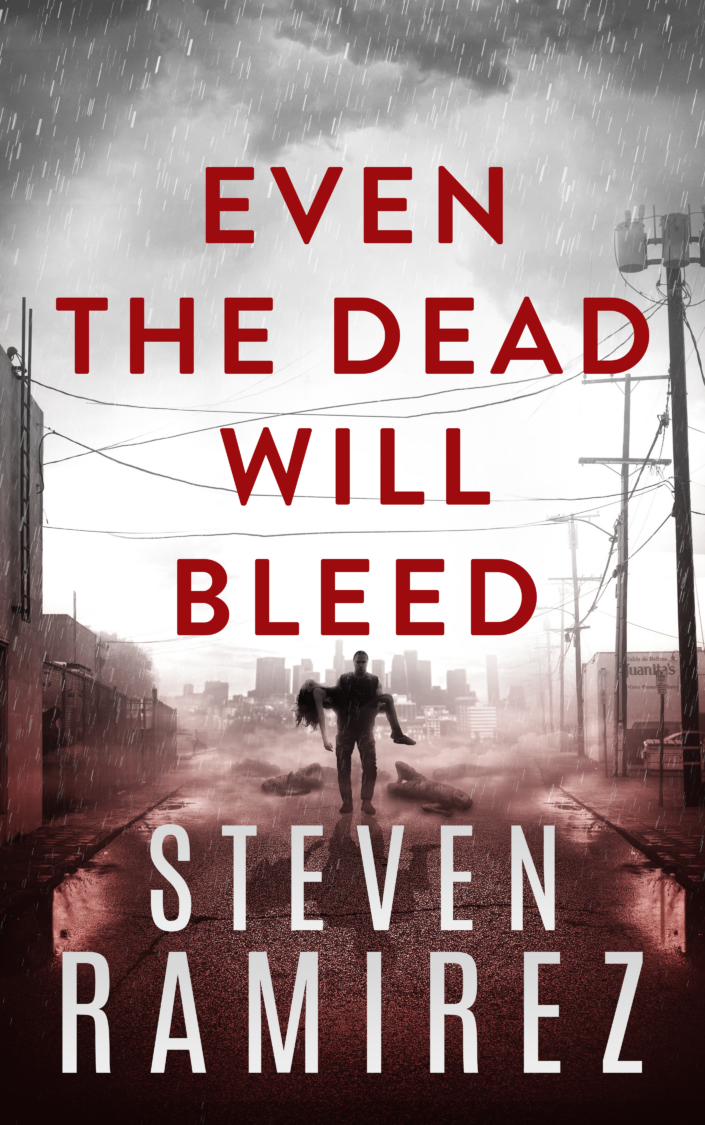 5.99
Publisher:

Glass Highway

Editor:

Shannon A. Thompson

Edition:

3

Available in:

Kindle and Paperback

ISBN:

978-1-949108-24-8

Published:

July 5, 2023
Amazon
Barnes & Noble
Waterstones
Avoid the mutants. Save the girl. Get revenge…
Dave Pulaski is hurting. His wife is dead, and he knows who to blame. Walt Freeman—the man who unleashed a medical experiment that turned a quiet town into a bioscience nightmare. Blame isn't enough, though.
He goes to Los Angeles to get revenge. But his mission is sidetracked. Despite the risk, he feels compelled to help Sasha, a Russian girl who escaped Walt's government-funded lab. This throws a deadly obstacle in his path.
An ex-military sociopath employed by Freeman is now on the hunt for both of them. Chances are Dave will die before he can save the girl. But, as bad as the killer is, he may not be the biggest threat.
The experiment unleashed cutters, genetically engineered mutants, on Los Angeles. They run rampant throughout the city, flaying their victims. Dave has to avoid them while outsmarting the sociopath and delivering retribution. But he begins to suspect an even greater problem.
Sasha might be one of them…
"Dave Pulaski is what makes this series so brilliant—a character Ramirez has drawn with great skill, who manages to be a sympathetic antihero, a troubled everyman, and an action lead all at once. His internal struggles and his interactions with other characters ensure that Ramirez keeps a rich seam of humanity running alongside the horrific events he depicts, making for a balanced read that has far more substance than one may initially expect from a zombie thriller. A conclusion that manages to excite as much as it does satisfy, Even the Dead Will Bleed brings the series to an epic conclusion, but also leaves enough untied that I'd be extremely keen for Ramirez to revisit this brilliantly built world at some point in the future." — The Bookbag