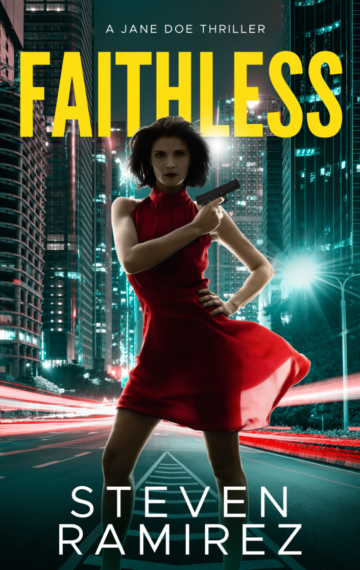 5.99
Publisher:

Glass Highway

Editor:

Shannon A. Thompson

Available in:

Kindle and Paperback

ISBN:

978-1-949108-11-8

Published:

May 16, 2021
Amazon
Barnes & Noble
Waterstones
Her only memory is dying from her wounds…
Jane wakes up in a lab. She's alone, immersed in a sterilized tank with wires and tubes connected to her. She looks around. There are others—test subjects like her. Except they're all dead. What makes her different?
She has no answers, but she wants them. Wants them with a powerful drive that courses through her like the life she lost in a night raid in Afghanistan. It's a life she shouldn't have now. Someone brought her back without her memories—no doubt for a reason.
Only it seems they changed their minds. Men in gray suits are trying to kill her now. They shoot her, but she heals. As she flees, she leaves a trail of bodies. She knows they will pursue her unceasingly. Let them come.
Jane wants answers because none of this is accidental. Who is she? How was she brought back? What are the limits of her body? What causes the fever that rages in her? And one thing she wants to know above all.
Should she thank the people who did this—or kill them?
"The mystery of Jane's death and her subsequent revival is at the dark heart of an unfolding biological experiment that will leave readers reeling, and the final reveal is a shocker." — The Prairies Book Review