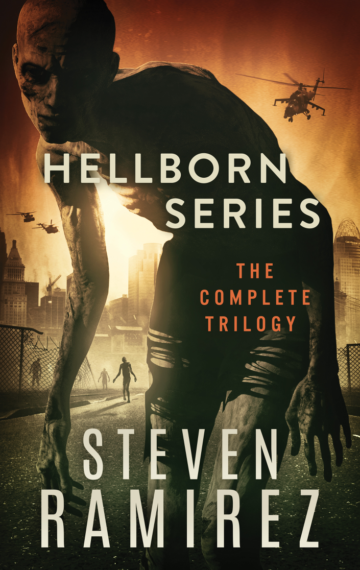 9.99
Publisher:

Glass Highway

Editor:

Shannon A. Thompson

Edition:

3

Available in:

Kindle

Published:

November 15, 2015
Amazon
The complete Hellborn series.
Kill the dead. Survive the science. Outsmart the mutants…
Dave Pulaski used to drink. A lot. Then he met Holly and worked hard to get his act together. Now, their future is in jeopardy.
A bizarre plague breaks out in his quiet town. The infected turn into draggers, the dead that walk–and hunt humans. No one knows the origin of the virus. But there are theories.
One journalist died exploring them. Dave takes up the threads of her investigation, releasing an avalanche of secrets. The mayor, government scientists, an ex-military sociopath, and genetically engineered mutants are all part of the nightmare. And someone else.
The mysterious man at the head of it all…