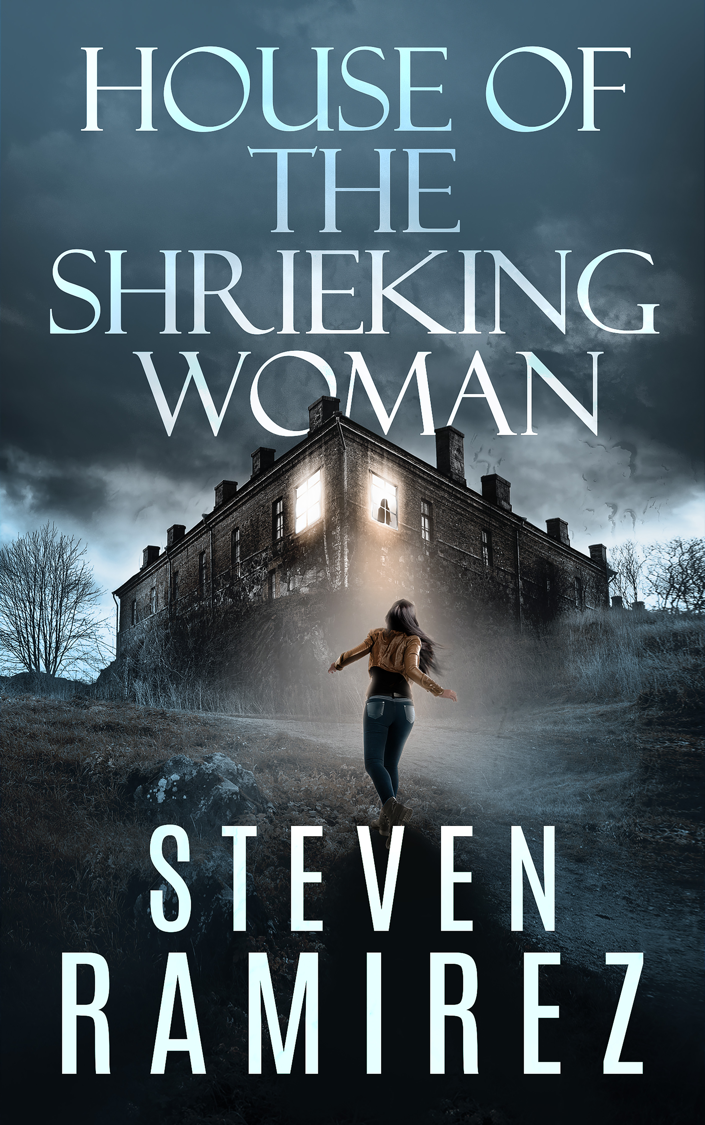 5.99
Publisher:

Glass Highway

Editor:

Natasha Hanova

Available in:

Kindle and Paperback

ISBN:

978-1-949108-06-4

Published:

February 1, 2020
Amazon
For Sarah, The Darkness is real. And it knows her name.
Sarah Greene almost lost her life when she discovered the truth behind a house's dark, violent history. Determined to get past her trauma, she agrees to investigate a series of disturbing accidents at a women's shelter. They begin with the arrival of a young Guatemalan woman, a troubled victim of domestic abuse.
The horrifying events at the shelter point to demonic possession. But what frightens Sarah more is the insidious evil infesting Dos Santos–a powerful presence known as The Darkness. It is faceless. It is everywhere. And it knows who she is.
Seeing ghosts was supposed to be a gift for Sarah. What if it's a curse?
Book Awards
The 2020 New York City Big Book Award Winner for Paranormal Thriller Fiction
What Reviewers Are Saying
"House of the Shrieking Woman is a solid psychological drama that steps away from the norm and carries a real small-town vibe. Claustrophobic and surreal, it spins from creepy to thoughtful with a stark and memorable narrative." —IndieReader
"Ramirez is a master of building tension when the story most calls for it, making House of the Shrieking Woman a thrillingly dark slice of suspense." —Self-Publishing Review
"This mystery strikes a great balance between quirky and thrilling and between modern and timeless, and it's easy to read, enjoyable, and thought-provoking." —BookLife Reviews