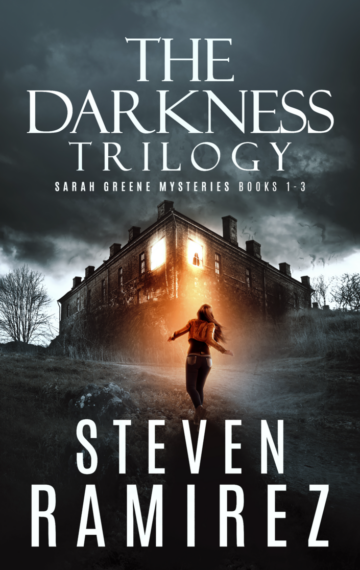 9.99
Publisher:

Glass Highway

Editor:

Shannon A. Thompson, Natasha Hanova

Available in:

Kindle

Published:

September 1, 2021
Amazon
The Darkness is real, and psychic Sarah Greene is part of its plan. Read over 1,000 pages of supernatural thriller that make up the entire series.
Sarah Greene sees ghosts and sometimes wishes she didn't. While renovating an old house, she finds a mirror haunted by a teenager's tortured spirit. She sets out to discover the victim's identity and takes her first steps on a journey more chilling than she could ever imagine.
A malevolent presence known as The Darkness infests the town of Dos Santos. It has links to the past, including demonic worship. It started with the town's founder and ended in murder. Now, a plague of violence overshadows everything. And a sense of unspeakable evil that inexorably grows.
As events become more horrifying, Sarah continues to investigate. Everything begins to feel connected, but to what sinister purpose? With crime after crime, Sarah gets a sense of what must be done to save the town. If it can be saved at all.
She feels it's her destiny to do so, despite knowing she will have to risk everything. There's one thing she doesn't understand, though.
Why does The Darkness know her name?