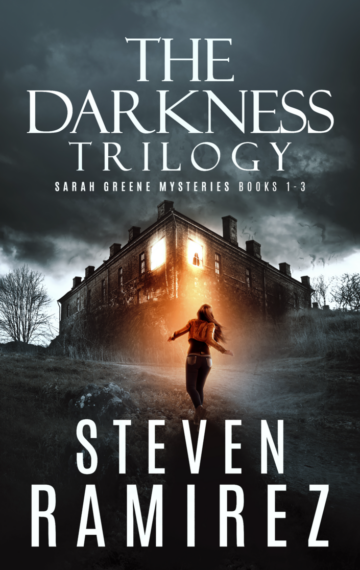 4.99
Publisher:

Glass Highway

Editor:

Shannon A. Thompson, Natasha Hanova

Available in:

Kindle and EPUB

Published:

September 1, 2021
For Sarah, The Darkness is real. And it knows her name.
Sarah Greene is a successful realtor who sees ghosts–and sometimes wishes she didn't. While renovating an old house with her ex-husband, she finds a mirror haunted by a teenager's tortured spirit. But, as she sets out to discover the victim's identity, Sarah stumbles onto something even more chilling. An insidious evil known as The Darkness is infesting the town of Dos Santos.
Things escalate with a series of disturbing accidents at a women's shelter. The horrific events center on a recent arrival—a young Guatemalan woman who might be possessed. Meanwhile, the streets are plagued by a wave of senseless violence at the hands of soulless strangers. Despite the danger, Sarah decides to use her psychic ability to stop The Darkness from destroying the town.
Box Set Contents
The Girl in the Mirror
House of the Shrieking Woman
The Blood She Wore