Happy Holidays!
Let the celebration begin! I hope you're planning on spending time with family and friends this holiday season. Though my girls are grown, they never tire of eating great food and opening presents. Come to think of it, neither do I.
Writing
I am getting close to publishing House of the Shrieking Woman, Book Two in the Sarah Greene Mysteries series. Currently, I am awaiting a draft from my copyeditor. Once that's approved and proofed, it's time for some reviews. In the meantime, I'll be making the book available for preorder in early January. As with The Girl in the Mirror, I'll be setting the preorder ebook price at 99 cents. Upon publication, the price goes up to $5.99. The cover reveal is coming soon, so stay tuned.
The Zombie Christmas Mug Is Back!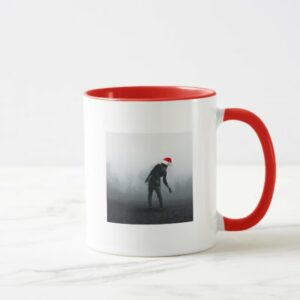 If you're looking for something unique to give that zombie lover in your life, then check out this high-quality holiday mug. The tag line on the other side is "Feliz Navidead.†Catchy, right?
Recommended Reading
I'm sure you're familiar with 'Ringu,' that iconic Japanese horror film remade in English as 'The Ring.' But did you know the movie is based on Ring, a novel by the horror master Koji Suzuki? If you love the paranormal with some good old-fashioned revenge thrown in, then check out this book. You can read my review here.
Until next time. Peace and love.