Hey, check out the post I wrote for "Self-Publishing Review.†It's directed at authors, and I discuss what it was like expanding my Tell Me When I'm Dead universe to include a new character. She makes her appearance in Faithless: A Jane Doe Thriller. Enjoy.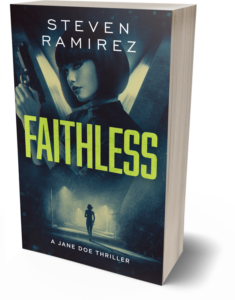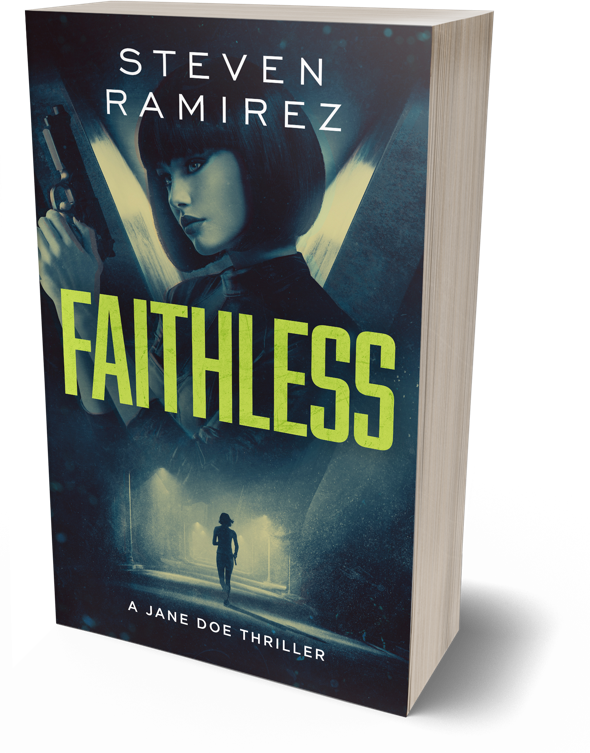 In 2013, I published the first novel in a new horror thriller series. The book is Tell Me When I'm Dead, and as I wrote it, I hadn't thought about a sequel. By the time I got to the end, though, I began picturing scenes for the next book. When I finished Book Two, I was well down the path of writing a trilogy.
Overall, the reviews have been positive. By Book Three, I'd had enough of zombies and wrote a supernatural horror series. But I never stopped thinking about the universe I'd created the first time around. After publishing the third supernatural novel, I got to work on a story that takes place in the same universe as Tell Me When I'm Dead—but with a new character. Taking this on created some challenges—the most important being that I had to reacquaint myself with what I'd done previously.
I wanted the new series to begin with events that occurred at the end of the zombie trilogy. My main character, Jane, wakes up from an induced coma at Baseborn Identity Research, a sinister government-funded lab. Dave and his friends (from TMWID) are there, conducting a raid. Expanding the universe in this way was exhilarating. And I learned some valuable lessons along the way.
1. Don't Assume You Know
As a writer, it's tempting to think you remember everything about your previous books. Sure, you might recall the names, storyline, and plot twists. But I'll bet there are details in the settings and locales that are relegated to those obscure corners of your brain where old baseball statistics languish.
Being a card-carrying pantser, I began writing Faithless without referring to the old series at all. It wasn't until I got absolutely stuck that I went back and reread key chapters. Wow, there was so much I'd missed. And what made things worse was that scenes in the new story take place on the same night—and in the same location—as the other one. The lesson? Always go back and reread what you wrote.
2. Changing Genres Leads to Consequences
Unlike the zombie series, Faithless is pure thriller with an eclectic mix of sci-fi and techno. The main character, Jane, has been genetically altered to heal quickly when injured. So if someone shoots her, she recovers. Moreover, the Marines trained her to be deadly. Though she has a strong sense of right and wrong, make no mistake—she'll kill to protect herself.
The dynamics of the new novel represent a departure from the other series. The biggest difference is in the main character. In TMWID, Dave Pulaski is a regular guy who must learn to fight when he's thrown into an impossible situation. And his enemies, aside from corrupt officials, are the zombies—soulless carnivores who go after humans like cannibals at a barbeque. Jane is someone who Dave would kill if given a chance. She's not "normal†and might even be too dangerous to live.