Greetings. Last time, I told you about our new cat, ZuZu. She's doing well and, like any adorable animal, has won our hearts. Well, a few days ago, we had a visitor—a young crow. He first got my attention when he hopped onto the skylight above my office. Cawing and pecking, he wouldn't let me work. Then, he hid in our jasmine for the rest of the day.
At first, I thought the poor thing was sick or injured. Taking a friend's advice, I left him some raw chicken and a bowl of water. Later on, I discovered his parents hovering nearby, cawing frantically. Turns out the little guy can't fly yet. Anyway, in the afternoon, he crawled under our gate and vanished. He's still wandering around the complex and should be in the air soon.
Book News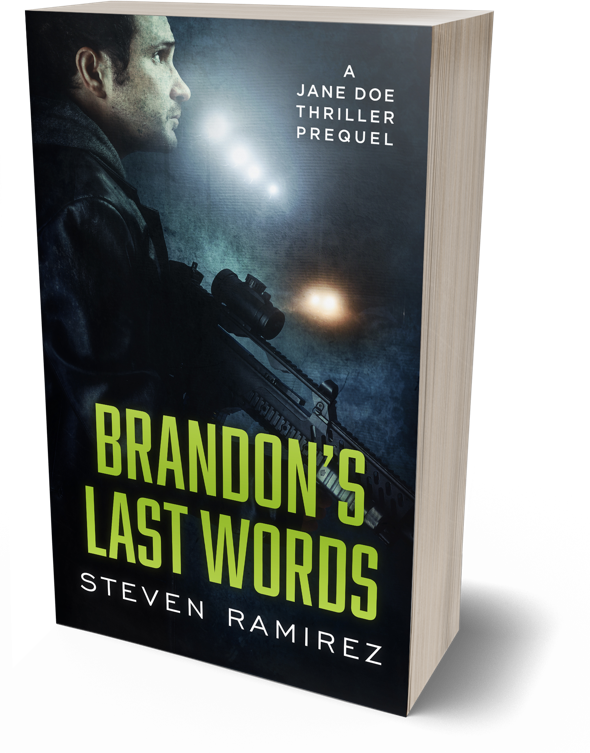 A lot of you have downloaded Brandon's Last Words, the prequel to the thriller Faithless. If you want a copy, all you have to do is sign up for my newsletter. Oh, and another piece of news. After years of focusing on fiction, I've decided to take up screenwriting again. Currently, I'm adapting this novella. Wish me luck.
Book Description
Brandon Wheegar has just joined Baseborn Identity Research as a security guard. But no one told him how bad things can get when a secretive employer has deep pockets and no conscience. He should've quit the night his supervisor went off on him. Now, alphas, murderous mutant test subjects, are loose in the facility. And then there are the hypers, genetically modified superhumans. They lie asleep in specially designed tanks—all except for one. Her name is Jane. A deadly soldier with skills, she's virtually unkillable. Better not to cross her. Ever. Someone should probably warn Brandon.
Speaking of Faithless, if you're interested in some behind-the-scenes info on things I discovered while writing the novel, check out the guest post I did for "Self-Publishing Review.â€
Recommended Reading
Recently, I finished The Time Machine Did It by by John Swartzwelder, a television writer. If you like detective novels that are preposterous and hilarious, I suggest you give this one a look. To say the main character, Frank Burly, is slow witted is an understatement. You can read my review here.
Book Description
One of a series of comedy science-fiction novels featuring slow-witted detective Frank Burly. By John Swartzwelder, the writer of 59 episodes of 'The Simpsons.'
Other Books to Enjoy
If you love thrilling adventure, check out these free books. But hurry. This giveaway ends on June 30,2021.
And here are more suggestions guaranteed to give you thrills and chills.
Recommended Viewing
'Collateral' is a 2004 thriller directed by Michael Mann. If you haven't seen it, you can watch it now on Amazon Prime. In my opinion, this is one of Tom Cruise's finest performances. Here, he plays a hitman named Vincent. The film also stars Jamie Foxx and Jada Pinkett Smith.
Log Line. A cab driver finds himself the hostage of an engaging contract killer as he makes his rounds from hit to hit during one night in Los Angeles.
---
Okay, that's a wrap. See you next month, when I celebrate the Fourth by attaching sparklers to my head and running in circles. Peace and love.