Greetings. Well, just in time for Halloween, our cat had a mishap that turned into a bloodletting—for me. Somehow, she got herself tangled up in a Trader Joe's wine bag. You know, the kind with the cloth dividers inside? Early in the morning, she tore around the house, caterwauling and hissing, trying to get the thing off. Long story short, I had to hold her while cutting the bag off her legs with a pair of snub-nosed scissors. And here's what I looked like after. Yeah.
Do you have any crazy pet stories you'd like to share? Honestly, it would make me feel better knowing I'm not the only person who's experienced the no-good-deed-goes-unpunished effect.
Anyway, on with the show.
Book News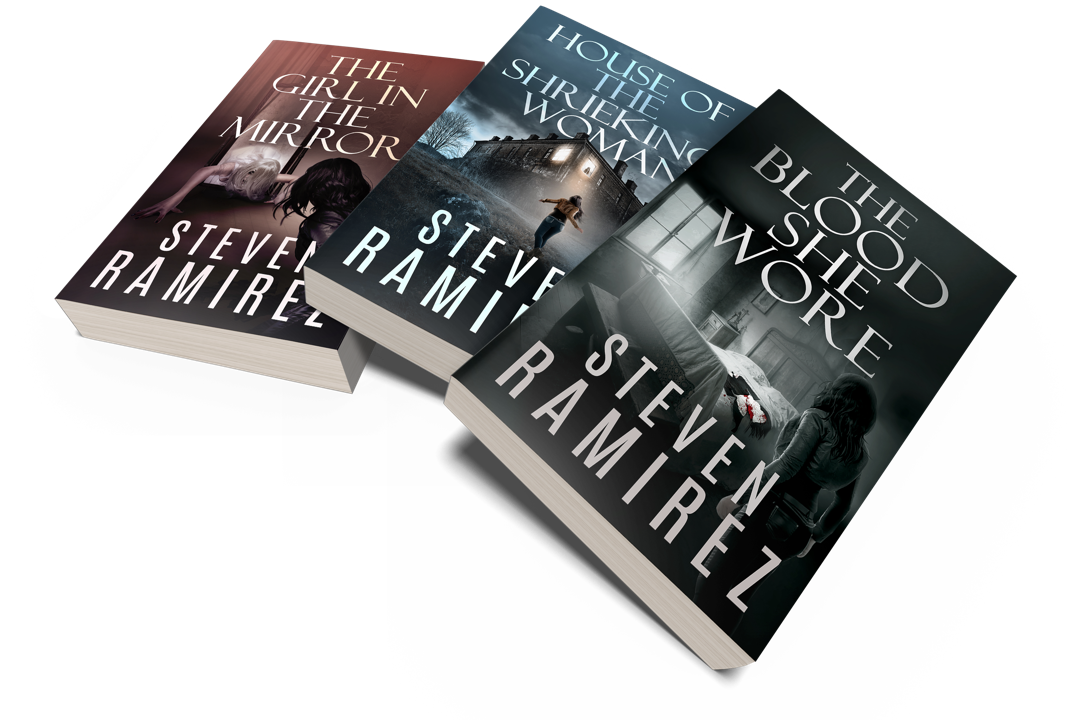 All this month, you can download a copy of The Girl in the Mirror for free. And I've reduced the price on Books 2 and 3, as well as the box set.
That's not all. I'm also offering free shipping when you buy a signed paperback from my Etsy shop. So, if you're looking for a gift for friends who love thriller, supernatural, and horror fiction, now's the time to grab some books and save.
Books to Enjoy
Check out the Haunted Paranormal & Urban Fantasy promotion going on now. You'll find some fun, creepy titles.
And finally, here are some free Fan Favorite Thrillers and Suspense titles to enjoy.
Recommended Viewing
If you're an Amazon Prime member and enjoy psychological thrillers, watch The Mad Women's Ball. It's in French with subtitles, and it will blow you away with powerful performances and a gorgeous Paris setting.
Logline. A woman who is unfairly institutionalized at Paris asylum plots to escape with the help of one of its nurses. Based on the novel Le bal des folles by Victoria Mas.
---
Okay, that's a wrap. See you next month when, once again, I ignore NaNoWriMo and do whatever I damn well please. Peace and love.