Greetings, and let it be spring already. Okay, in California, where I live, we're pretty much there. Warmer days and blue skies—yippee!
Speaking of insects, did you know ladybugs are actually beetles—not bugs? Fine, you knew that. But I'll bet you didn't realize ladybugs smell with their feet and antennae. Moving on…
Book News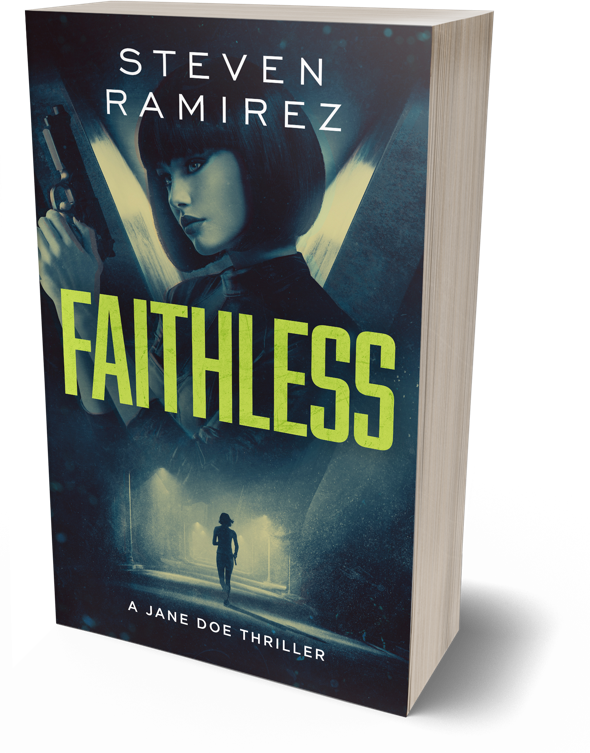 Faithless goes up for presale later this month at 99 cents. I'll post an announcement.
Book Description
In a secret lab, a woman awakens from a bizarre dream. She's alone, immersed in a tank with wires and tubes. The other test subjects are dead—drowned in black water. Her only memory is dying from her wounds during a night raid in Afghanistan. Something brought her back, uninjured. Men in gray suits try to end Jane. Each time they shoot her, she heals. Leaving a trail of bodies, she runs. Now, she must discover who these men are and why they want her dead. But a debilitating fever rages inside Jane. In the lab, she was on an experimental drug. And without it, she will die.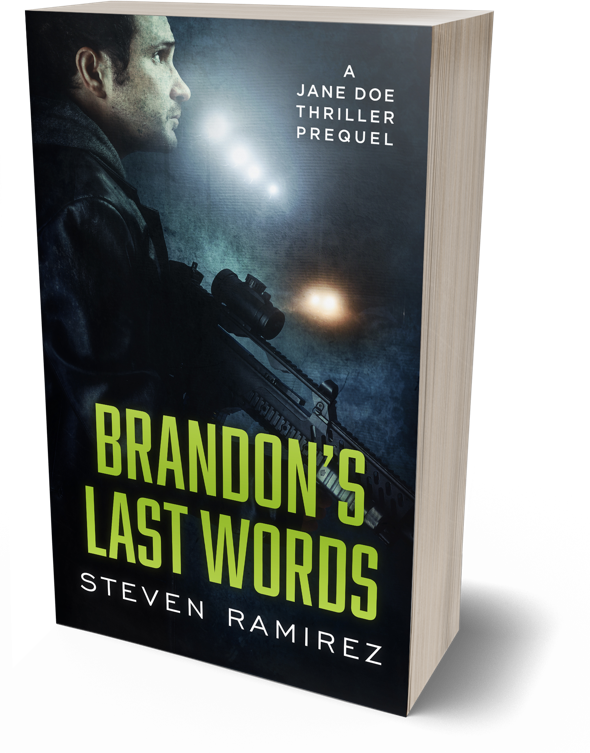 In related news, I've completed a prequel called Brandon's Last Words. It'll be available to everyone who signs up for my newsletter. But don't worry. If you're currently a subscriber, I'll let you know how you can grab a copy, too.
Book Description
Brandon Wheegar has just joined Baseborn Identity Research as a security guard. But no one told him how bad things can get when a secretive employer has deep pockets and no conscience. He should've quit the night his supervisor went off on him. Now, alphas, murderous mutant test subjects, are loose in the facility. And then there are the hypers, genetically modified superhumans. They lie asleep in specially designed tanks—all except for one. Her name is Jane. A deadly soldier with skills, she's virtually unkillable. Better not to cross her. Ever. Someone should probably warn Brandon.
Recommended Reading
For those of you who enjoy medical thrillers, check out The Plague Walker by Michael Angel. You can grab it for free over at StoryOrigin.
Book Description
Epidemiologist Leigh Austen stumbles into a nightmare as the medical relief mission she's been sent on goes horribly awry. The African country of Malindi is in turmoil, there's been an outbreak of Black Nile virus, and Austen is put into a position where she may be the only person who can turn the tide!
And if you're a fan of crime fiction, check out Say You're Sorry by Melinda Leigh. You can read my review over at Goodreads.
Book Description
After the devastating loss of her husband in Iraq, Morgan Dane returns to Scarlet Falls, seeking the comfort of her hometown. Now, surrounded by family, she's finally found peace and a promising career opportunity—until her babysitter is killed and her neighbor asks her to defend his son, Nick, who stands accused of the murder.
Recommended Viewing
Many of you are familiar with the French director, Luc Besson. He's famous for movies such as 'The Fifth Element,' 'Nikita,' and 'Lucy.' Recently, I caught another of his films on Amazon Prime—something I wasn't familiar with. It's called 'Angel-A,' and stars a very tall Rie Rasmussen. In fact, it's now my favorite of his.
The log line is pretty simple: A beautiful woman helps an inept scam artist get his game together. It's showing now on Amazon Prime. Check it out.
---
Okay, that's a wrap. See you next month, when I celebrate Cinco de Mayo by consuming an entire bag of pork rinds. Peace and love.