Greetings. This month, I'm getting right to it. It's all about books to enjoy. And a little plug for Faithless, which is on sale all month. Here we go…
Faithless Sale
YOUR NEXT THRILLER IS WAITING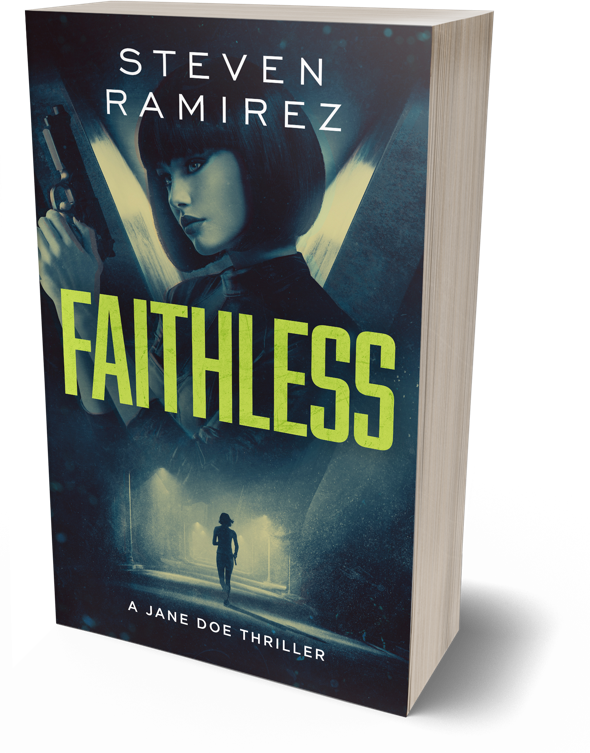 From now until the end of March, you can grab Faithless for 99 cents and save a cool five bucks. Come on. That will buy you a White Chocolate Mocha at Starbucks. With change to spare. So, what are you waiting for?
Book Description
It all began in a strange, dark place. When I woke up, I was alone. Immersed in a tank with wires and tubes. The other test subjects are goners—drowned in black water.
My only memory is dying from my wounds during a night raid in Afghanistan. Something brought me back. When I opened my eyes, I was uninjured. Crazy, right?
Men in gray suits are after me. If they shoot me, I heal. How is that possible? I need to find out who these men are and why they want to end me.
Oh yeah, almost forgot. There's this fever—I get it bad. And without the experimental drug I was on, I'll flame out.
My name is Jane. And I will stop them.
Book Promotions
Here's a promotion going on until April 2nd. Don't let the banner fool you. If you like thrillers, there are some hot ones over there.
These books are on sale through March 30. More heart-stopping fiction to keep you entertained.
Here are some scary stories to keep you up at night, on sale through the end of the month.
Here's a thriller you can grab now for 99 cents. But wait, there are more. All titles are available at that price through April 2.
Get a free review copy of this exciting new thriller now.
Here's another thriller you can pick up for 99 cents. Better hurry, though.
Wall Street? Geopolitics? Secret orders? What more do you want?
And finally, a police procedural to make your hair stand on end.
---
Okay, that's a wrap. I'm exhausted. Happy reading. See you next month—I'm taking a nap. Peace and love.