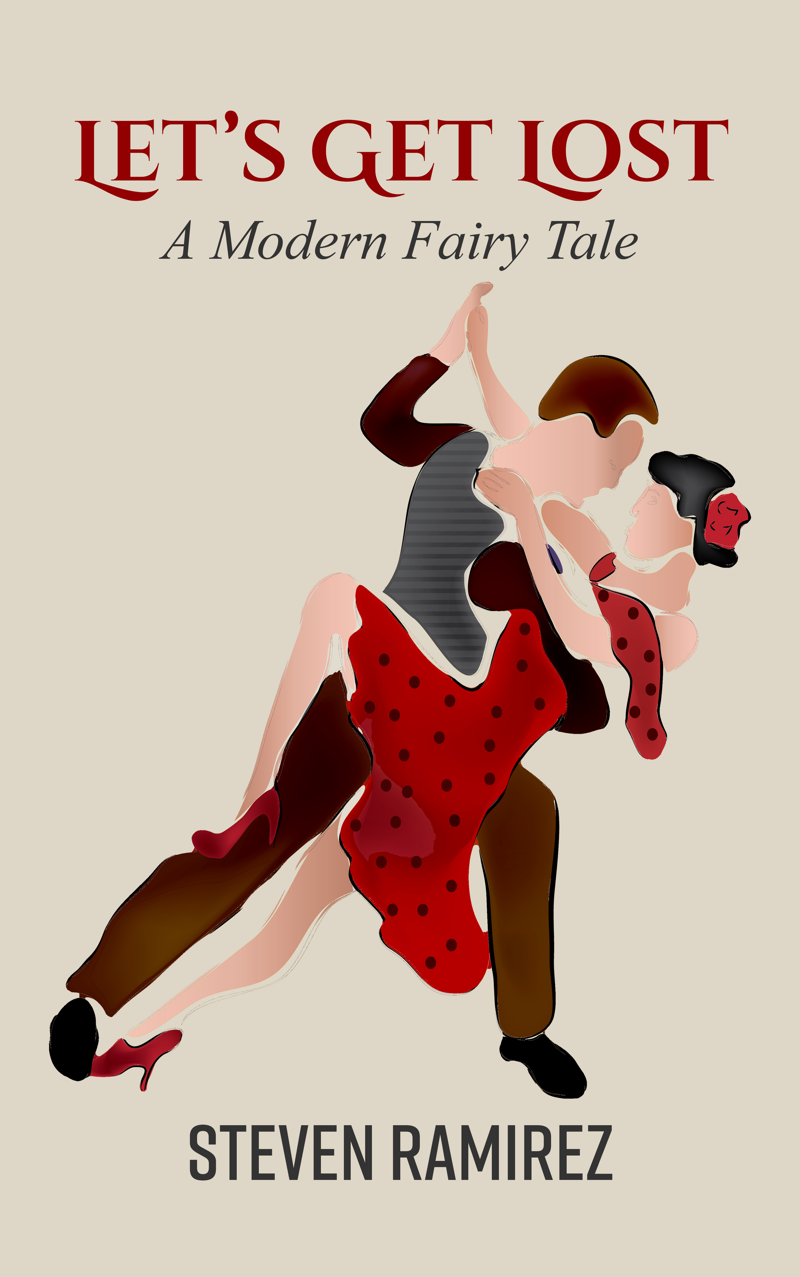 Greetings. I realize it's only October, but I can't wait for 2024. Why? Because I have a new book coming out, my first historical fiction novel. It's called Let's Get Lost—like the Chet Baker song—and it's pretty freaking wild. The story is set in 1960 and takes place in New York. Have I got your attention? Read on…
BOOK BLURB
Adam West is wealthy after his parents' tragic death at Bland Corporation. Nevertheless, he accepts a position in the company's Marketing department under Bruce Donovan, who resents his presence. Bruce's daughter Jenny schemes to make the junior executive her boyfriend to trick her father into buying her a coveted sports car. But to her surprise, they fall in love.
After being given a massive ad campaign, Adam visits the Science division, where he learns they are working on time travel. The chief scientist Dr. Irenka Lewandowska seduces him at a hotel but dismisses their encounter as insignificant. Guilt-ridden over the affair, Adam seeks help for his project. Bruce pairs him with a washed-up English drunk, Del Dillard, who learns of the boss's plans to torpedo the campaign. Disillusioned and depressed, the Englishman takes his own life.
The shock of Del's suicide triggers Adam, and after running amok, he is taken to a mental hospital. Eventually, he is released, but not before Jenny sees him in his pathetic state, wearing a patient gown. Deeply ashamed, he seeks refuge with his scientist uncle. There, he discovers a disturbing experiment—reanimating the severed head of the mass murderer Karl Hiller.
Adam's half-brother Fox stumbles onto the test subject's true identity and decides to blackmail the West family. However, Karl Hiller can control minds and has big plans for the suggestible encyclopedia salesman. Wishing he could start over, Adam realizes he must confront the incredible forces entangling his confused life. And he needs to win back Jenny.
If only he had a time machine…
LISTEN TO THE LET'S GET LOST PLAYLIST
NEW RELEASE
You've never been to a writing retreat like this.
Flora Rossi is under deadline and her agent has made it clear: meet it or the publishing house will drop her. Still recovering emotionally from a tragic accident and with her creative muse missing, the acceptance letter to Idyll Weiss Writing Retreat comes at a perfect time.
A full week away to write in a rustic home deep in the Vermont woods with a handful of other writers will be just what Flora needs to rekindle her creative spark. The fact that the exclusive writing getaway is led by bestselling author-turned-recluse, Venetia Valentine? It's the stuff of dreams.
Or nightmares.
Readers of books by Ruth Ware, Jennifer McMahon, and Susan Hill will enjoy this slow-burn suspense. Loaded with twists and turns, Writers' Retreat is another unputdownable suspense novel by J.P. Choquette. PREORDER NOW
BOOKS TO ENJOY
Check out these October book deals. Just click an image to see the titles.
RECOMMENDED VIEWING
What are you prepared to do to advance your career. You'd be surprised. Starring the inimitable Christoph Waltz.
Logline. Follows a relationship between employee and boss, asking how far we will go to get ahead, and to survive.