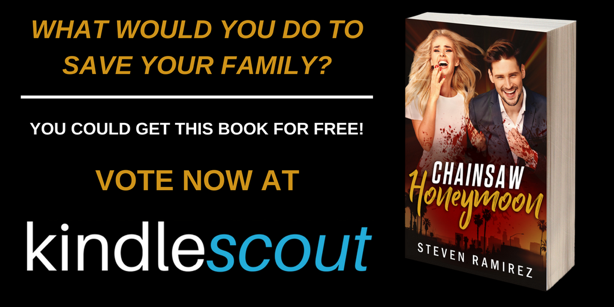 I need your help. Earlier this week, I submitted my new horror comedy novel, Chainsaw Honeymoon, to Kindle Scout, an Amazon program that lets readers help decide if a book gets published by Kindle Press. Of course, I'd assumed that with the holidays, I wouldn't hear back for several weeks. But on Wednesday, I learned Amazon had approved my book for a campaign. Cue the Japanese drummers! And this is where YOU come in.
Basically, I have thirty days to convince readers to vote for my book. And I am asking you to help. If Amazon selects Chainsaw Honeymoon for publication, every person who voted for it gets a free copy (subject to Amazon's rules). So, please. Visit my Kindle Scout Campaign today and VOTE. Thank you!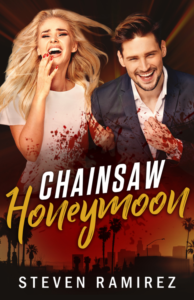 Book Description
One year ago, Alan and Stacey Navarro underwent a painful separation, leaving their daughter, Ruby, to live with her mom and an over-caffeinated Shih Tzu named Ed Wood. A bright, funny fourteen-year-old who loves shoes and horror movies, Ruby is on an insane mission to get her parents back together. But she can't do it alone. She needs her two best friends, her dog, an arrogant filmmaker, a bizarre collection of actors, and a chainsaw-wielding movie killer. What could possibly go wrong?
Book Categories
Literature & Fiction › Humor & Satire › Dark Comedy
Literature & Fiction › Horror › Comedy
Romance › Romantic Comedy
Teen & Young Adult › Literature & Fiction › Humorous › Dark Humor
Don't miss out. This campaign ends of December 24th. Visit my Kindle Scout Campaign and VOTE.