Greetings. Well, we made it to the holidays. Whew! Wherever you are in the world, I hope your plans include spending time with family and friends. So much has happened this year—not all of it good. In case you're feeling anxious, here are a couple of stories to brighten your day.
Giving Machines allows Americans to make charitable donations using the vending machine concept. Read more here.
In London, a couple in their 30s launched a walking tour initiative to help others fight loneliness. Read more here.
Book News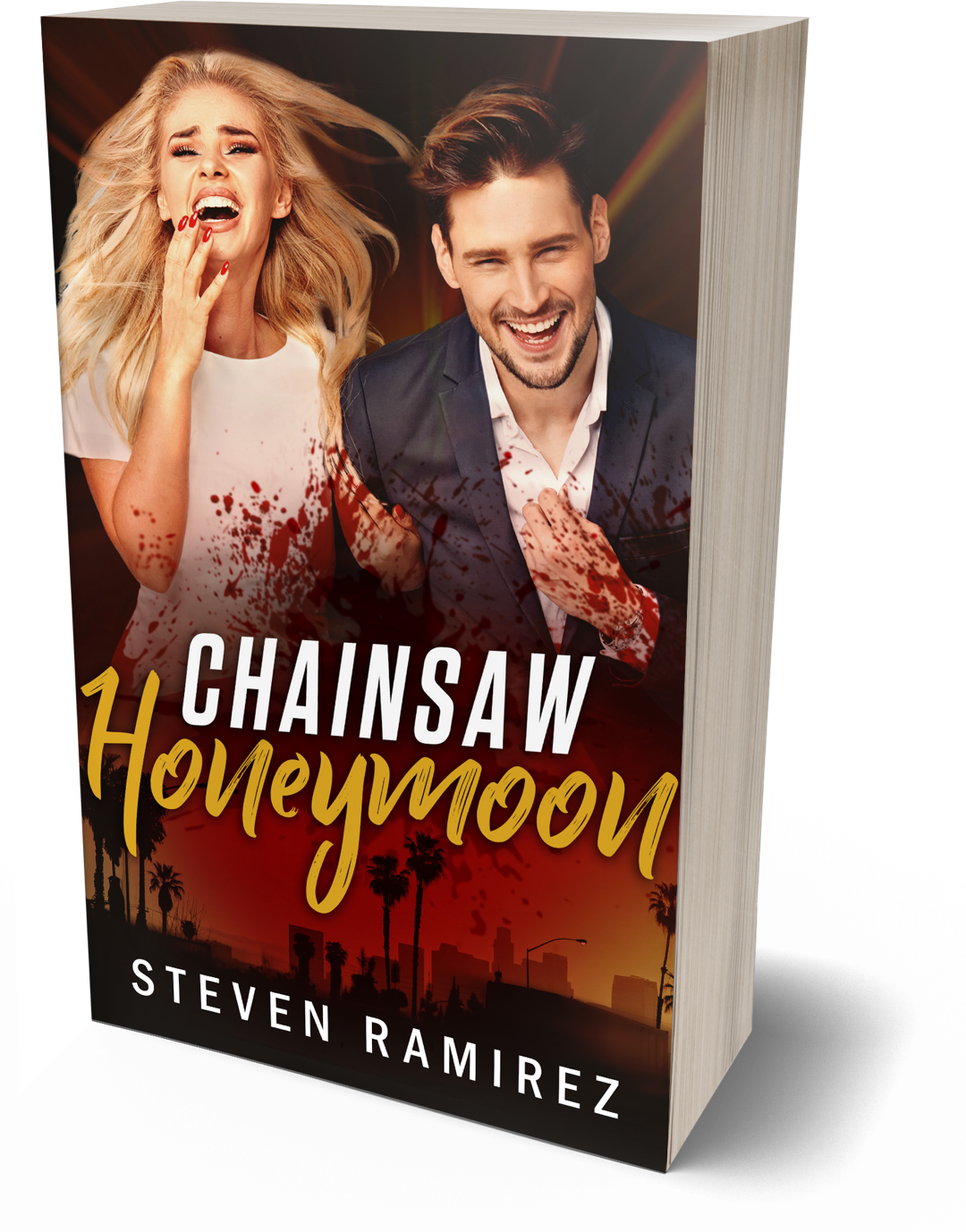 Just in time for the holidays, the ebook version of my romantic comedy, Chainsaw Honeymoon, is on sale for 99 cents until December 31, 2021.
Book Blurb
Can Ruby save her parents' marriage? Maybe, with a little help.
A year ago, Alan and Stacey Navarro separated, leaving their daughter, Ruby, to live with her mom and an over-caffeinated Shih Tzu. People split up all the time, and most kids might learn to deal. Not Ruby.
A bright, funny fourteen-year-old who loves shoes and horror movies, Ruby is on an insane mission to get her parents back together. But she can't do it alone.
She needs her two best friends, a dog named Ed Wood, an arrogant filmmaker, a bizarre collection of actors–and a chainsaw-wielding movie killer. Yeah, it'll be fine.
Recommended Reading
If you enjoy gripping police procedurals, check out Hey You, Pretty Face by Linda Coles. The story is moving and the protagonist kind. Honestly, I expected the typical tortured cop with a broken marriage and a drinking problem. DC Jack Rutherford will surprise you. Read my review here.
Book Blurb
An abandoned baby. Three girls stolen in the night. Two connected cases?
London, Winter, 1999. When an abandoned newborn baby is discovered, DC Jack Rutherford becomes involved.
Covering the holiday period almost singlehandedly, resources are at breaking point and he's pushed to his limit.
While searching for the young mother, evidence of an organized crime ring almost breaks his heart leaving Jack wondering how he can put so many wrongs, right. Welcome to the human race…
Can he solve the case before the girls are lost forever?
Where to Buy
Amazon
Barnes & Noble
Books-A-Million
Books to Enjoy
Ready for some new mysteries and thrillers? Check out the Escape to Action, Mystery, Magic, and Adventure promotion going on now until December 31, 2021.
Recommended Viewing
If you're an Amazon Prime member and like comedy with your zombies, check out Zombie for Sale, a recent Korean film. The story is hilarious, and everyone in it is excellent.
Logline. When a pharmaceutical company's illegal experiments inadvertently create a zombie, the strange Park family finds it and tries to profit from it.
---
Okay, time to go. See you next month. I wish you a safe and blessed holiday season. Peace and love.