Forget world events for a second, people. The big question of the day is, what in the world have I been spending my time on for the past six months? Don't worry, it's good news. Late last year, I decided to create a second edition of my horror thriller trilogy, Tell Me When I'm Dead. That means updated chapters and (wait for it) new covers! Also, I am finally creating print versions of the books for those of you who prefer the feel of paper to an eReader.
I plan to release the books in July, but in the meantime, I wanted to give you a sneak peek at the new covers. I hope you love them as much as I do. Ready? Here goes.
Book One—Tell Me When I'm Dead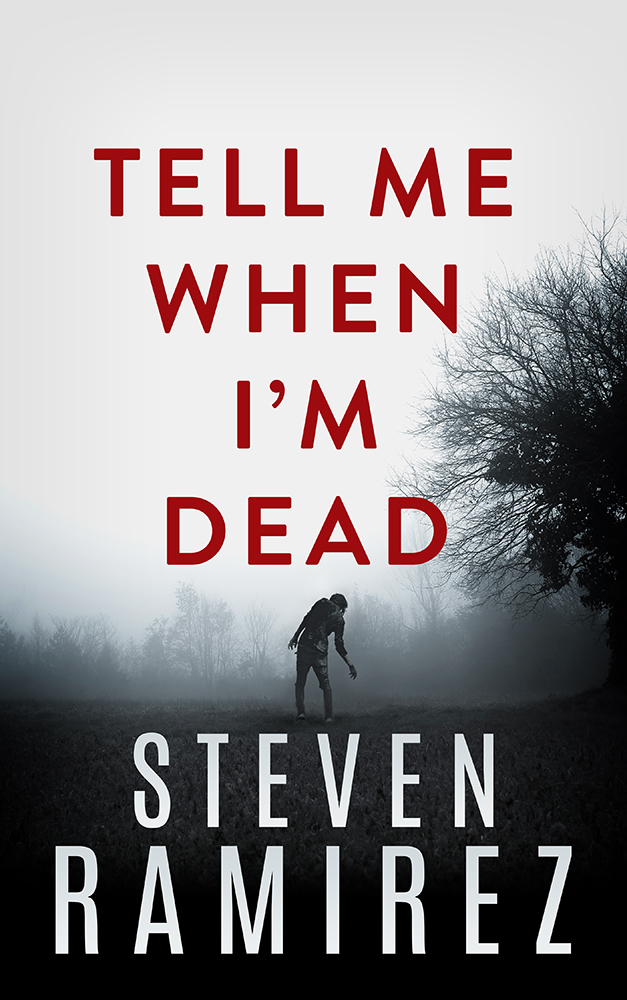 "As Dave's life slowly starts to unravel, and the body count continues to grow higher through the help of an unknown virus, he is left with a gruesome choice: either wallow in his sorrows or stay alive. In this thrilling novel, Ramirez details an antihero's struggles for family and love, and to find beauty in a world ruled by the dead." — Readers' Favorite
Thanks to Holly, a beautiful, strong-willed woman, recovering alcoholic Dave Pulaski is getting his life together. Then, a plague decimates the town, turning its victims into shrieking flesh-eaters who hunt the living. Now Dave, Holly, and a band of soldiers must kill the living and the dead to survive. But Dave is this close to drinking again. A woman he cheated with—and no longer human—is after him. The hordes of undead are growing, and the beleaguered security forces are far outnumbered. Hell has arrived in Tres Marias.
Book Two—Dead Is All You Get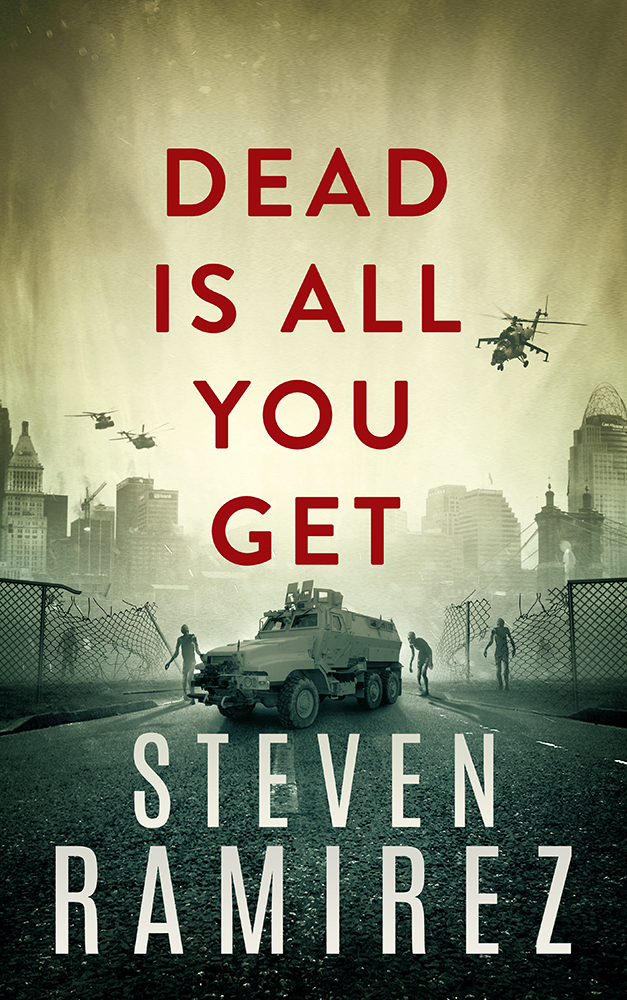 "Dead Is All You Get is cunningly plotted, and the author uses suspense to deepen the quality of horror as he creates scenes that make the reader feel like something could go wrong at any moment. A lot happens in this story, and the pacing is fast and the action intense. The writing is filled with enjoyable and engaging dialogue that enhances the reading experience of this gripping story. Great prose, sophisticated characters, and a very clever plot." — Readers' Favorite
After months of fighting the hordes of undead ravaging the town of Tres Marias, Dave Pulaski and his wife, Holly, catch a break when Black Dragon Security suddenly shows up to rescue them. But things are about to get worse. The virus is mutating, and the infected are getting smarter. Then, while struggling to protect Holly and those closest to him, Dave discovers the truth behind the contagion—a revelation that will drive him past the limits of faith and reason.
Book Three—Even The Dead Will Bleed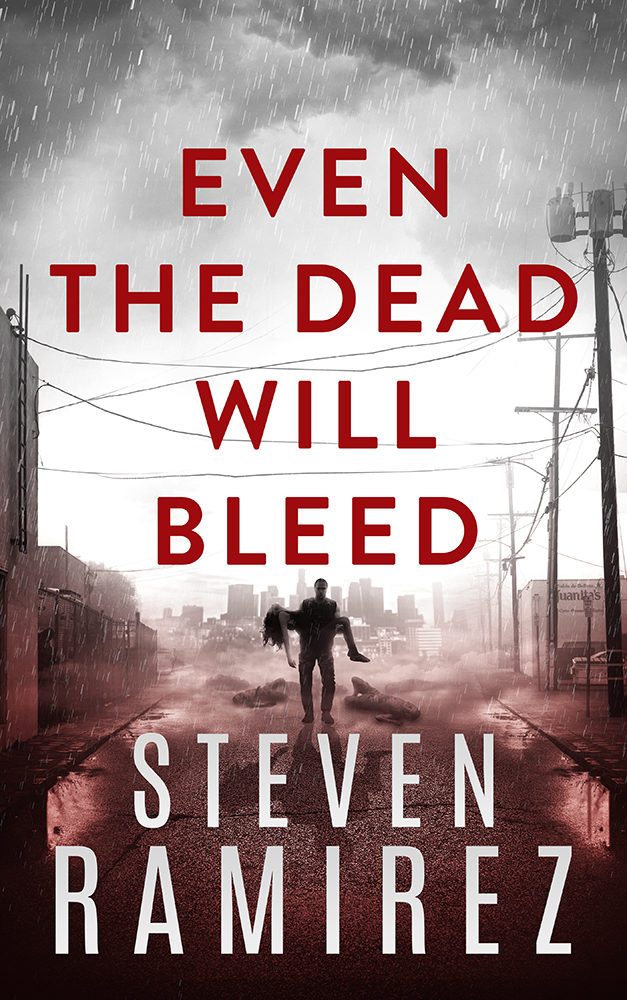 "This action-packed zombie gore-fest is not for the faint of heart as carnage and rising body counts are described in stomach churning, gruesome detail, but at no point is character development sacrificed. There is a perfect balance of character growth and development, action, intrigue, and suspense that will keep the reader hooked from the first page to the ultimate conclusion. I've read my fair share of zombie style books, and this one certainly stands up there with the best. It's not your run-of-the-mill, mass-produced, zombie book; rather, it is intricately designed, well executed, imaginative, and plausible." — Readers' Favorite
Dave Pulaski is headed to Los Angeles to kill Walt Freeman, the man responsible for the out-of-control human experiments that devastated his hometown of Tres Marias. But the mission goes sideways when Dave decides to rescue Sasha, a Russian girl who escaped Walt's secret testing facility. Now, pursued by a ruthless, ex-military sociopath working for Walt and by scientifically engineered humans who flay their victims alive, chances are good that Dave will die before he can save the girl.