I am so excited to share this with you. Here is a review of my new collection
Come As You Are
, which is available for preorder at Amazon. Enjoy!
And for those of you who haven't taken the opportunity, you can download a free copy of Book One of my horror thriller trilogy, Tell Me When I'm Dead. Just visit my homepage for details.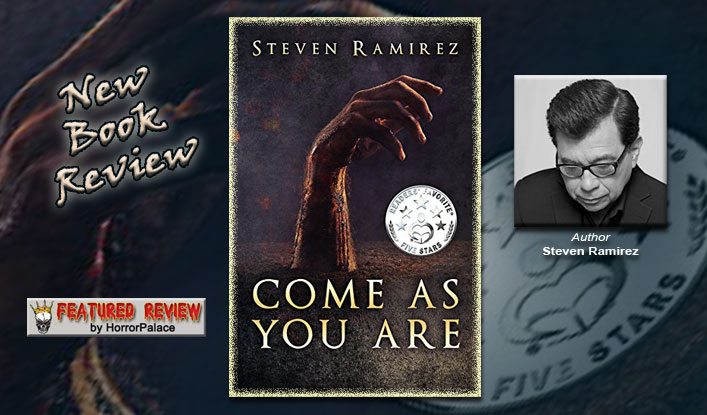 Come As You Are: A Short Novel and Nine Stories is a collection, featuring a short novel and several short stories. Steven Ramirez is the capable voice behind the supernatural gloom and thrills, and you will quickly learn that this author has a very subtle skill. His target audience for the short novel and I assume the anchor for the collection, is clearly young adults, although Ramirez does not shy away from the graphic details. He is clearly experienced in conjuring up a wonderful story, even if they are all drenched with innocent blood.
The collection starts with Come As You Are, the short novel based on a kid called Ivan. He is in the seventh grade and faces a daily routine of getting bullied with his best friend, Ollie. That is until Ivan comes across an old locker at school, and it holds a strange list. When Ivan starts reading from the list, the seats of power take a dramatic change. All of a sudden the bullies are taken down a step, with fatal consequences. Unfortunately, Ivan does not realize what he unleashed until it is too late.
The stories that follow are a blend of different horror/thriller themes, which I can not really connect other than by being within the horror genre. For example, Nailed It sees a writer waiting for his flight to take off, then gets bothered by a kid sitting next to him. The writer notices the kid is very organized and neat, so he tells him the story of a guy he knew with the same neurotic habit. The guy eventually went over the edge and did things I can not reveal without divulging any spoilers. Then there is A Bone in the Throat, which is based on a scam artist becoming the victim of a crazy surgeon.
All-in-all, the collection features ten powerful and very different stories.
To read the rest of this review, please visit Horror Palace.