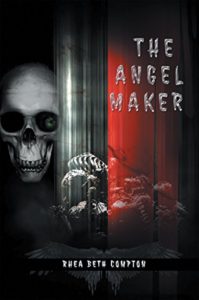 For me, a short story is like a stranger on a bus you happen to sit next to. The trip is short, but in that interval, you see that she's crying—you don't know why. She may take an urgent call, and you overhear snippets of conversation about a broken relationship, missing money, or a nightmare she once had. Then at the next stop, she gets off and is gone forever.
I enjoyed the stories in this collection because they remind me that suffering is all around us—most of our own making. Bad choices, a desire to be forgiven, a sudden awareness that our world is being torn apart by unknown forces. It's all here. My favorite was "The War.†I sincerely hope the author will use this as the first chapter in an as-yet-to-be-written kick-ass novel.
If you enjoy the creepy, then grab this book. And be glad you made better choices in your life.
You can find this review at Amazon US.
Book Description
A drunk driver tries to get home. A college coed takes a devastating turn in her life. A lawsuit against the devil? A young woman comes face-to-face with her father's past. And an invading army. These are the situations that are explored in these spine-tingling stories. Reminiscent of the old Twilight Zone episodes, these stories take ordinary situations and turn them into extraordinary experiences that will leave you unsettled and looking over your shoulder. You might not want to read these in the dark.
Where to Buy
Amazon US
Amazon UK
Amazon CA
More Reviews
Did you enjoy this review? Check out my other Amazon reviews here.