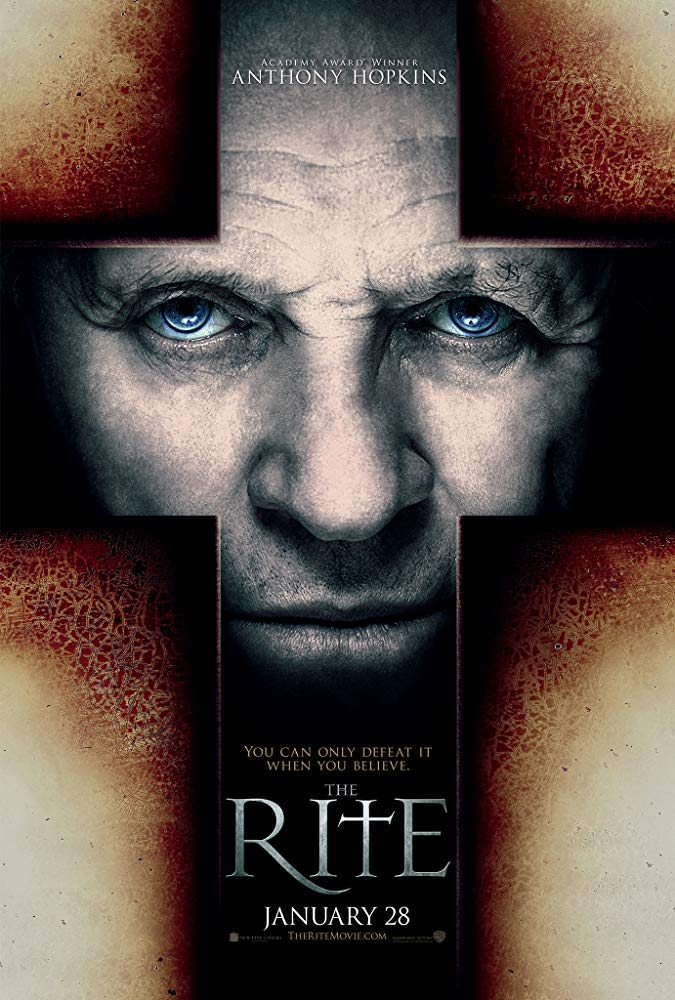 'The Rite' is a wonderfully produced movie from 2011 starring Anthony Hopkins, perhaps the only actor alive today who could drop you simply by leveling his trademarked death-stare. I saw the film a few years ago, then recently read the nonfiction book that has to do with real-life exorcist Father Gary Thomas. In that work, the journalist Matt Baglio faithfully records what happens to the Northern California priest as he attends a series of exorcisms in Italy as part of his training. If you are interested in what happens during these rituals, I suggest you take a look at that book.
But I'm here to talk about the movie, which was suggested by the book. After watching it again, three things struck me that I'd like to share.
There's Plenty of Evil in the World
When the main character, Michael Kovak, first meets Father Lucas, the exorcist he is to observe, he encounters a young woman who has been suffering from demonic possession for a long time. It turns out her predicament is not her fault. She was raped by her father and is now carrying his child.
We read about stuff like this all the time, and what it demonstrates is, as humans, we don't need demons making us do bad things; we are perfectly capable of being evil all by ourselves. Nevertheless, when a tragedy like this occurs, it can open the door to something even worse. As proof, you can check out the scene where the poor girl coughs up black oxide nails.
Demons Are Real—and They Have Names
In 1973, 'The Exorcist' showed us that demonic possession is real and that the entities doing the possessing have names. Apparently, they also have ranks. Now, as a reminder, these creatures are pure spirit; that is, they never walked the earth, and they are as old as time itself. They're also smart, so good luck engaging in wordplay with them.
As a matter of fact, this is precisely what the young seminarian does against the priest's orders—he tries parrying with the demon possessing the girl. Big mistake. As a result, the beast begins toying with him, getting under the young man's skin.
Without Faith, You Are Lost
Here's something interesting that was hinted at in the movie but is prominent in the book: many Catholic priests do not believe in the devil which, when you stop to think about it, is messed up. Have these people not read the New Testament? Anyway, just because these are modern times, that doesn't mean the old truths don't apply.
What's interesting about Michael is, on the surface, it's not so much about his lack of faith in God as it is about his refusal to believe in evil during these exorcisms. It's almost as if it's the demon's mission is to prove to Michael that he exists. And of course, once the seminarian can accept that, he can then be confident in the belief that God exists.
Wrap-Up
I am a huge fan of this movie. I've said often that my all-time favorite horror movie is 'The Exorcist.' But this film is a close second. It's intelligently written and beautifully acted and directed. And it doesn't hurt that it was shot in Italy. If you enjoy horror that makes you think, watch 'The Rite.'
Movie Details
American seminary student Michael Kovak (Colin O'Donaghue) travels to Italy to take an exorcism course.
Director: Mikael Håfström
Writers: Michael Petroni, Matt Baglio (book)
Stars: Colin O'Donoghue, Anthony Hopkins, Ciarán Hinds