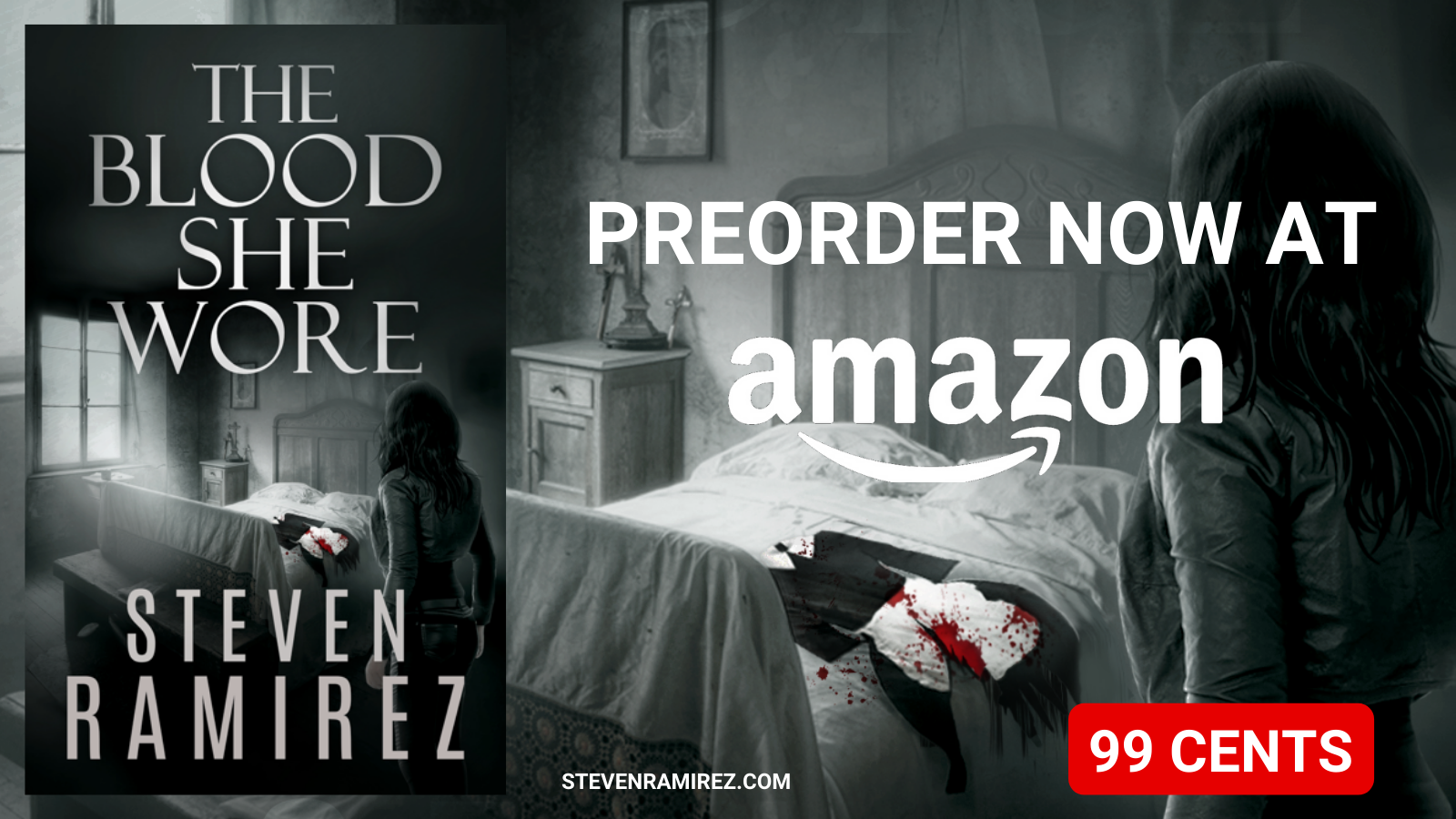 Okay, supernatural suspense fans, Book 3 in the Sarah Greene Mysteries series, The Blood She Wore, is available for preorder at Amazon. Order now and save.
To purge an insidious evil, Sarah must choose whether to risk everything…
The discovery of a cursed object drives Sarah Greene to uncover the secret of why the town's founder, John Dos Santos, turned to the demonic. Meanwhile, the streets are plagued by a wave of senseless violence at the hands of strangers. And these ritualistic killings point to The Darkness.
After everything that's happened, Sarah finally knows her destiny. She must use her psychic ability to stop the evil from spreading. As she gets closer to the truth, she discovers a connection to John that centers around 1925, the year the founder died. More unnerving is the vision of his housekeeper's ghost, covered in blood.
Ridding the town of The Darkness will hurtle Sarah into a netherworld of ghosts and demons. What if she can't make it back?
What Reviewers Are Saying
"Steven Ramirez has created a well-imagined fictional universe and populated it with characters with real warmth and humor in The Blood She Wore, a well-constructed supernatural mystery that will entertain fans of the genre.†—IndieReader
"In the chilling novel The Blood She Wore, strong women and strange spirits dominate.†—Forward Clarion Reviews