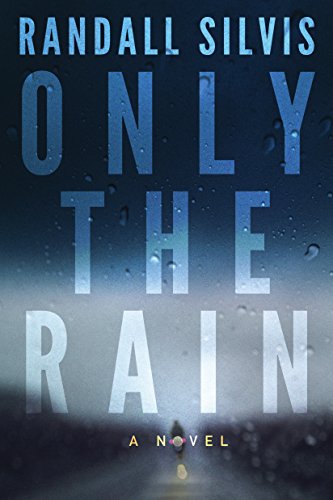 Some of my favorite stories revolve around people making wrong choices, then seeing the resulting mayhem play out. Perhaps one of the best examples is Cormac McCarthy's No Country for Old Men—both the novel and the movie. Another is the iconic movie Fargo. And often, it's greed that's driving the hapless protagonist. That and a sense of entitlement.
Only the Rain is a thriller that falls into the category of sort-of-good-guy gets involved with the wrong people because he's broke. And though the results aren't as disastrous as McCarthy's bloody novel, they certainly serve to teach a valuable lesson: When you see a drugged-out girl dancing in the rain, keep going.
I particularly loved the structure the author used to unravel this nail-biting tale—a series of emails from Russell to his former comrade-in-arms. I also appreciated the tender relationship between the protagonist and his aging father. All in all, this is a great read by an accomplished writer. If you like thrillers with a heart, you'll love this book.
You can find this review at Goodreads.
Book Description
When family man and war veteran Russell loses his job as a quarry worker, his life suddenly seems more like a waking nightmare than a chance to finally live the American dream. Facing bills, a new baby, and a bone-dry bank account, he's got nothing left to lose. Russell comes to the rescue of a naked stranger dancing in the rain, and what was supposed to be a straightforward good deed turns into a spiral of danger. When Russell finds an enticing stash of money in the woman's house, he knows the cash could be his only hope. Taking just a handful will save his family's future.
His "victimless crime†seems to be anything but risky—until the criminals he robbed come looking for their dirty money. Russell's ready to surrender it, but then his daughter gets sick…and he must choose between saving her or giving the devils their due. Someone's going to pay. The question is, how much?
Where to Buy
Amazon US
Amazon UK
Amazon CA
Amazon AU
Amazon IN
More Reviews
Did you enjoy this review? Check out my other reviews here.